We recognize that all our patients are unique and deserve to receive dental care that reflects their individual needs. Our experienced and talented dental team is committed to working with you and your family to create a comfortable, stress-free, and rewarding dental experience every time you visit our practice.
We are pleased to welcome you and your family, and we look forward to working with you.
---
Susan
Office Manager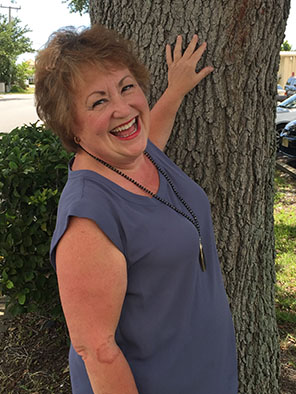 I was very happy to join Dr. Tulipano in her new business owner adventure when she bought this office. I bring with me decades of practice management experience and had the pleasure of being a front-desk trainer for multiple offices within a large, corporate dental group. Here at Cortez Gardens Family Dental, I am responsible for all aspects of administrative management and patient interaction.
The people I interact with are the best parts of this job. It is a privilege to work with the team to serve our patients to the best of our ability. Our office environment is friendly, fun, and relaxed, full of laughter and free of stress and drama. Who could ask for more?
I am a grandmother to two awesome children, Roman and Marina. My daughter, son-in-law, grandchildren, and I share a home, so I have the pleasure of spending time with the grandkids every day. In my free time, I love being outside hanging out by the pool and spending time with friends. I also enjoy serving and being involved at church.
Michele
Front Desk / Dental Assistant
I began my career in 1999 at the front desk and loved the dental field so much, I decided to study for dental assisting! I graduated from Manatee Technical Institute in 2002 and recently joined the Cortez Gardens Family Dental team in 2018.
My goal is to create a pleasant experience for our patients, from their first phone call to the end of their appointment. I love working with our wonderful team and developing new relationships with our patients. I feel lucky to mean it when I say I love coming to work every day!
In my spare time, I like being with my husband and daughter watching movies, going to the beach, or playing with our three dogs, cat, and sugar glider.
Brandy
Dental Assistant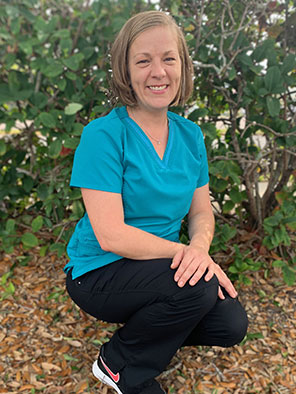 I began my career as a dental assistant in South Carolina, where I worked in general dentistry for eight years. When I moved to Florida in 2009, I received my EFDA and shifted my focus to pediatric dentistry. It was a pleasure to return to family dentistry in 2020 when I joined Dr. Tulipano at Cortez Gardens.
I have a passion for dentistry and all it entails, from working one-on-one with patients or helping my team in the clinic. It is personally gratifying to make a difference in people's lives through their smiles.
I love my life in the Sunshine State, where I have really enjoyed the Gulf Coast to the fullest. I love crafting, doing most outdoor activities, and spending time with my family. Life is good!
Haidee
Dental Assistant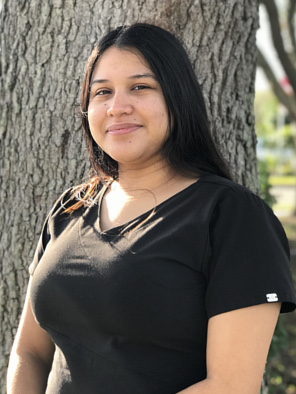 I joined the dental field almost four years ago, originally working in pediatric dentistry before moving to general dentistry. I currently have an A.A. degree but plan on going back to school for bachelor's degree in science.
The best part of joining the Cortez Gardens team is that I get to work in a place that feels like home. Dr. Tulipano has been a wonderful teacher and guide since I began here. Being a good team player is at the top of my priority list! I have a six-year-old daughter who loves to go swimming and out to the parks. In my free time, I enjoy playing soccer.
Kayla
Dental Assistant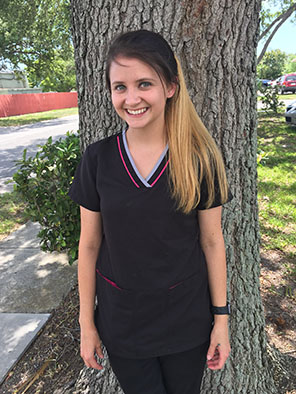 I am a 2015 graduate from MTC for dental assisting. My prior experience was three years in pediatrics. Although I enjoyed working with children, I wanted to advance my scope of work and get into general dentistry and so far I've been enjoying every bit of it. It's nice working with a laid-back doctor who is happy to be here at the office. There is a lot of laughter, which helps keep the positive vibes going throughout the day.
General dentistry has so much to enjoy. I love meeting new people and having the opportunity to help people when needed. Dentistry has brought both of those to me on a daily basis, whether it's just meeting somebody during a routine checkup or helping with a specific problem.
I was born and raised here in Bradenton. I have a little boy named Austin, who is the center of my world. I enjoy anything involved with family time or making memories with my son. He is pretty spoiled and we go on lots of trips to the zoos, aquariums, parks, and of course our beautiful beaches.
Allie
Registered Dental Hygienist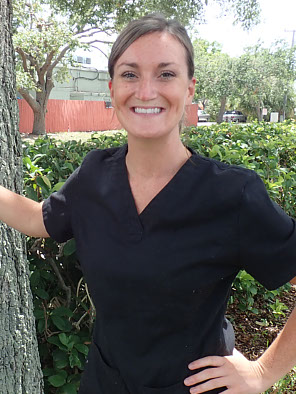 I have been in the dental field since 2011, first earning a certificate in dental assisting and then my Associate's Degree in Dental Hygiene. I'm so excited to be a part of the Cortez Gardens Family Dental team. Everyone here is just exceptional with a can-do attitude and willingness to help each other out at any time.
Each day I work with patients, I focus on cleaning teeth and providing education and instruction for proper oral hygiene techniques. But my job is so much more than that. I enjoy connecting with my patients and getting to know each of them. I find joy in seeing their journey in my chair knowing I have made a difference in their oral health.
I am originally from Northwest Pennsylvania. I decided to make the big move to sunny Florida a few years ago. So far, I am enjoying every bit of outside time I can get! Riding around in my golf cart, spending time at the beach, and going saltwater fishing are just a few hobbies I have adapted in to my new Florida lifestyle.
Joanne
Dental Hygienists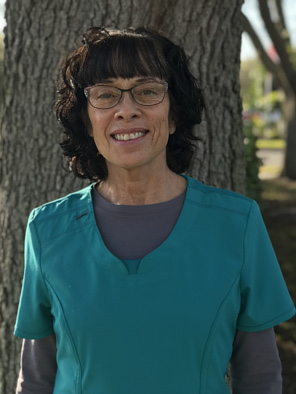 I am a cleaning nut, obsessed with cleanliness and order in my life, so dental hygiene is the perfect career for me! I have worked in the dental field for more than 20 years and am excited to be a part of the awesome team at Cortez Gardens.
In addition to the technical aspects of cleaning teeth and maintaining sterilization, I enjoy educating my patients on all aspects of oral hygiene, gingivitis, periodontitis, and proper home care. I love to laugh, smile, and make my patients feel extremely comfortable with me.
At home, I have a ten-year-old cat named Carmina and she is the love of my life. I am involved with my church and love volunteering at the Cat Depot and hospice. My favorite hobby is running and I love to keep busy!
Rosanne
Dental Hygienist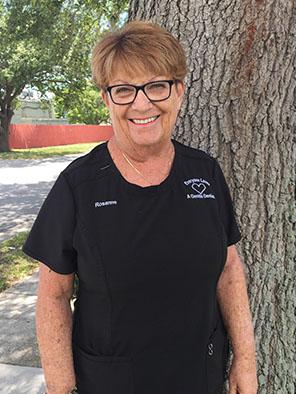 They say time flies when you are having fun~~~It certainly is true for me!! After 50 years of working as a Dental Hygienist (the last 31 at this office), I am finally retiring. I have truly enjoyed my profession and all the Dentists and co-workers I have worked for and with. Everyone of them are part of my family. But nothing has made my work more enjoyable than my patients!! Over the years so many of you have become part of my family as well. Some of you I have seen since you were in grade school. I have watched you grow up, go to college, get married and now have children of your own. We have been through illnesses together, happy times, sad times, shared stories of grandchildren, golf games, and our dogs. Time moves on and so do we. I am looking forward to summers in the mountains, more golf and time with my husband and dog. I appreciate every one of you and especially my 30 years with Dr Leslie and this past year and a half with Dr Katie for making my job so enjoyable and I appreciate their excellent dentistry. It has been my pleasure!!!